Time-of-Flight shield for Nucleo64 (photogallery)
VL53L0X
is electronics component for measurement of distance.
The base principle is beam of light which is reflected from object and received to back. This time is measured by microcontroller in VL53L0X. From these values you can calculate distance of object from VL053L0X.
The transmitter is 940nm laser VCSEL (Vertical Cavity Surface-Emitting Laser). This technology is excelent for higher immunity of measurement against ambient light.
The distance can be up to 2 m (6.56 feet). Data are sent to host device through I2C bus (up to 400 KHz). The power consumption during measurement is maximal 19 mA, for SW standby 6 uA, for HW standby 5 uA.
STMicroelectronics released shield for Nucleo64 with this component. One component is included directly on top of shield, two components are called as satellite - VL053LX0 connected through 10 pin header.
P-NUCLEO-53L0A1
contains three VL053L0X devices, 4 7-segment display and cover glass.
Example codes are prepared for STM32F401 Nucleo (NUCLEO-F401RE).
The shield contains Arduino Uno rev.3 connector and so you can use it for Arduino boards.
The kit (shield + nucleo) you can buy for
52,18 ?
. Only shield for
33,63 ?
on mouser.com
Shield a VL53L0X: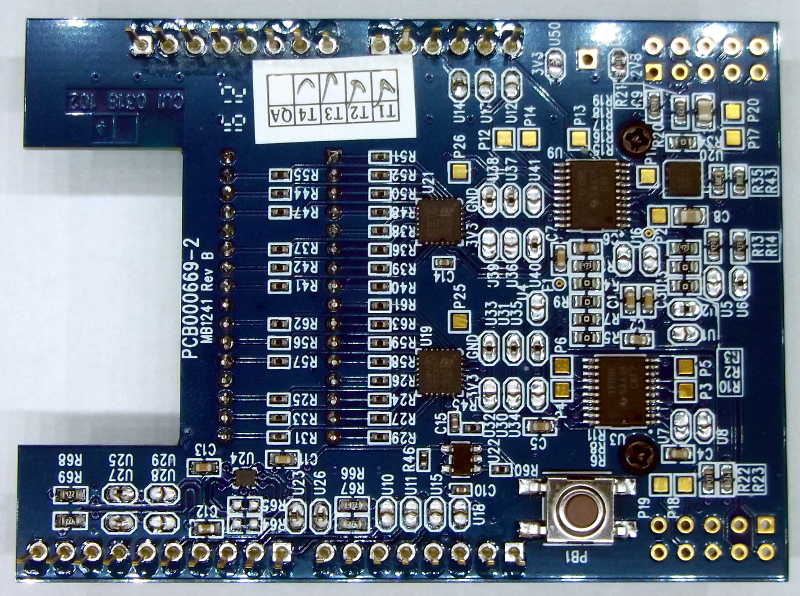 SVL53L0X: