NODE32pico - small development board with ESP32 PICO D4
You can buy a lot of development board with popular IC
ESP32
which supports Bluetooth and WiFi connections.
Pan Tulabadi
shared a few pictures of his development board which is called
NODE32pico
which includes
ESP32 PICO D4
(two low-power Xtensa 32-bit LX6 microprocessors, 448KB ROM, 4MB Flash, 520KB SRAM).
This very small development board contains except of
ESP32 PICO D4
also
ceramic antenna
, pads for
u.FL connector for external antenna
,
temperature and humidity sensor HTS221TR
by STMicroelectronics with very low power consumptio and you can also use
3-axis accelerometer/magnetometer/gyroscope sensor LSM9DS1
by STMicroelectronics.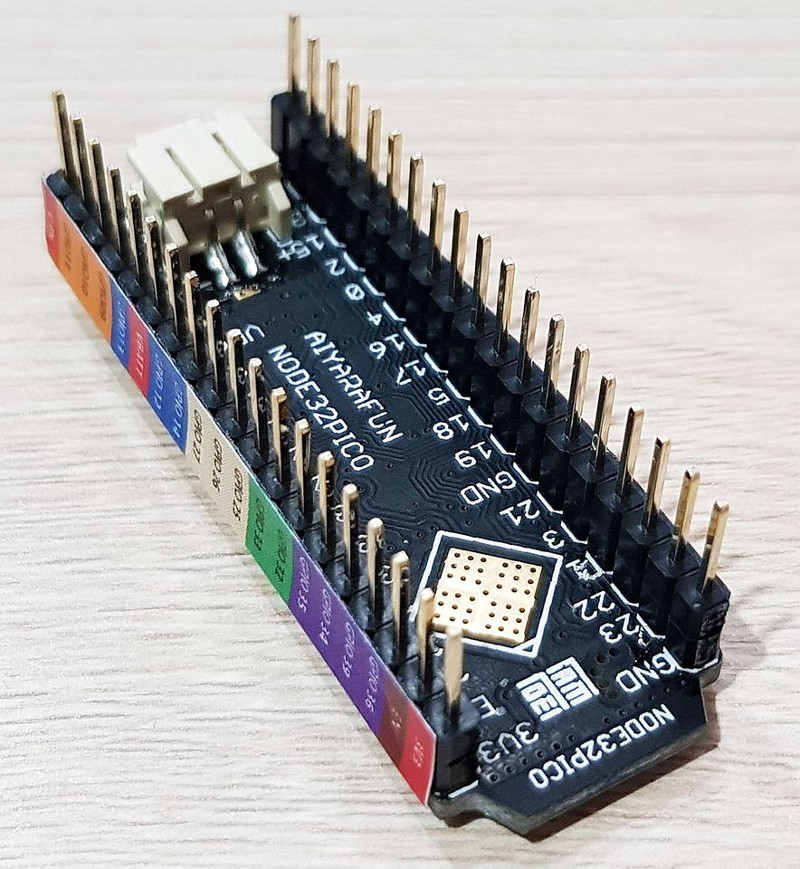 The communication between your laptop and development board NODE32pico is supported by
USB-UART converter FT231XS by FTDI
. The board contains microUSB connector and LiPo charger with 2pin connector.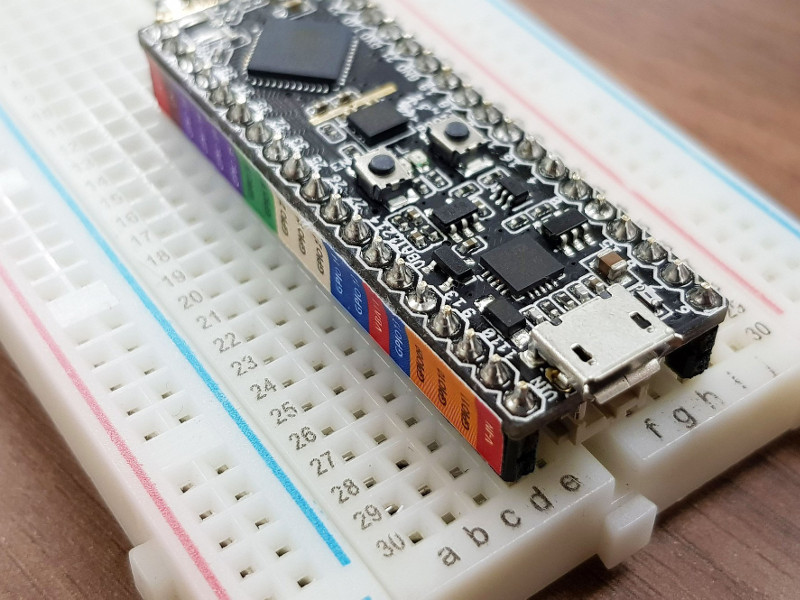 There are two buttons - RESET and USER, LED and the big feature is
labelling of pin headers
.
The
width is only 15.24
mm and the board fits to breadboard.
The NODE32pico is available on thailand website https://www.gravitechthai.com/product_detail.php?d=2273
The price is 990 thailand baht, it is almost 32 USD and the shipping is only 8.25 USD to Czech Republic (in my case).
Pinout of NODE32pico: