IoD-09 ... Internet of Displays for everyone
Miniature, intelligent, 0.90? RGB TFT display with a WiFi module for immediate use ? that?s the IoD-09 series.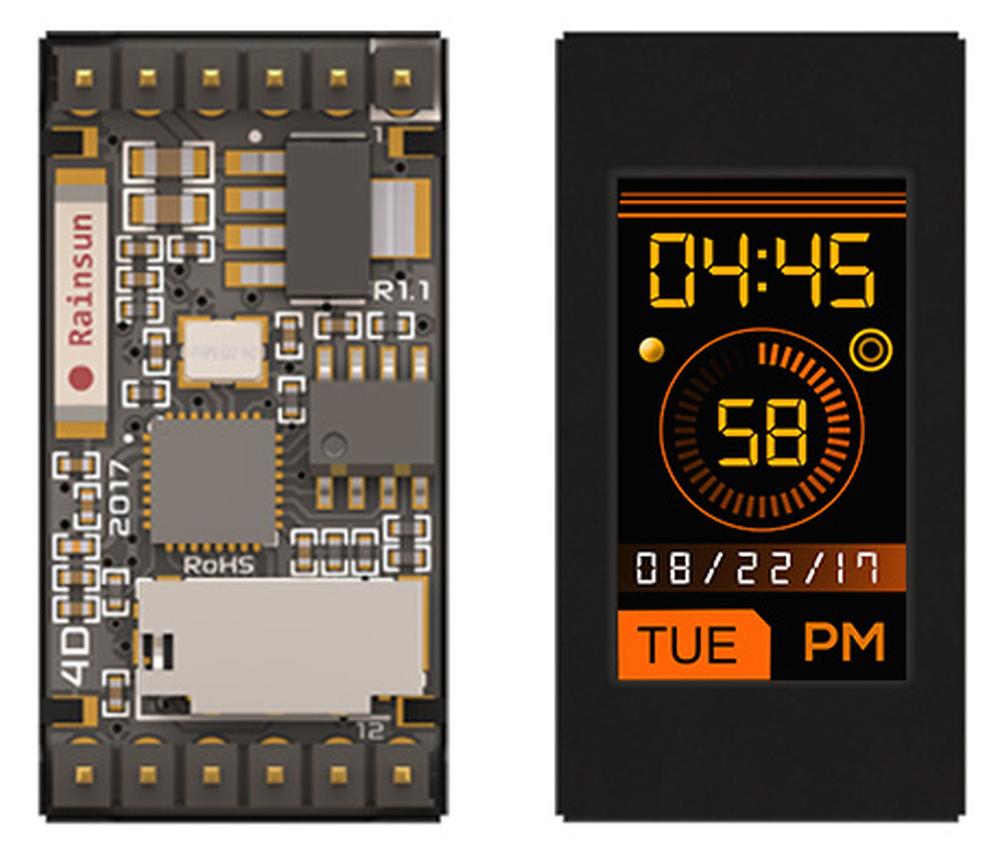 Have you been thinking about a small ?informative? display capable of displaying various values and graphics, and ideally if it could be ?online?. Then the IoD-09 series might be the right choice even for you.
Similarly like all intelligent displays from 4D Systems, even the novelty
IoD-09
offers significantly simplified programming in Arduino IDE or Workshop4 IDE (freeware in the basic version). Thanks to the incorporated WiFi module based on the ESP8266 chip, it offers a possibility to create WiFi-enabled displaying and control unit for your device at a great price.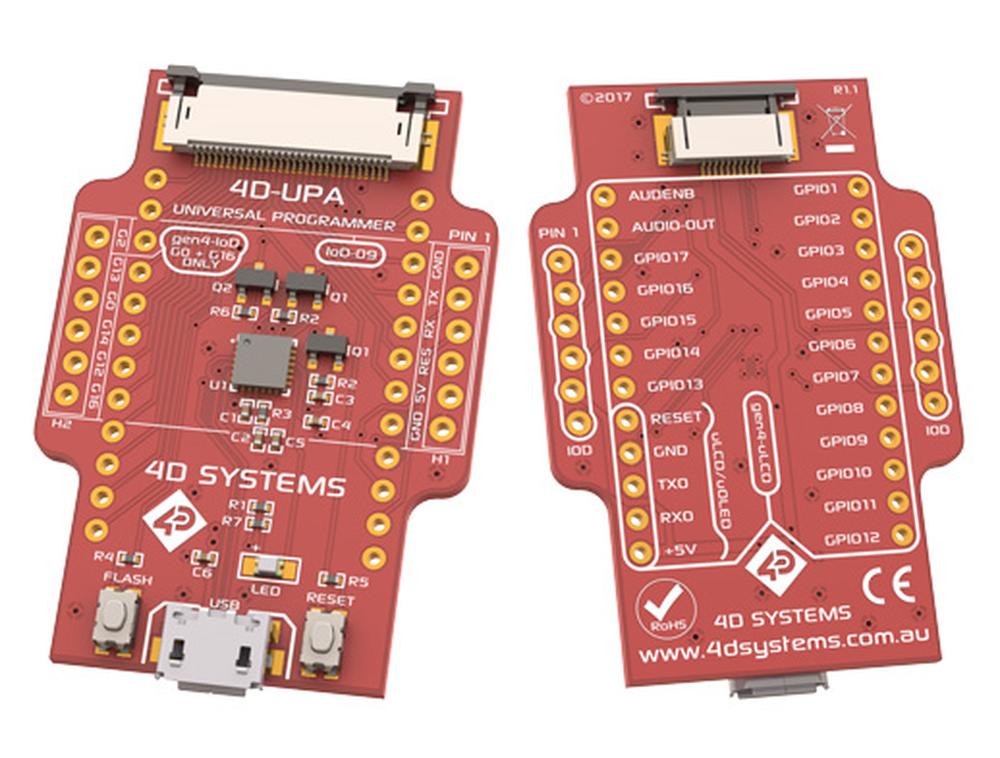 Naturally, 0.9? size and 80x160px resolution are not gigantic at all but even this small display is capable of showing lots of information. Thanks to an inbuilt slot, it?s possible to use micro SD card to store data and multimedia files.
4D Systems GFX4dIoD09 library enables rapid application development thanks to the support of several basic graphic functions and enhanced graphics via Workshop 4 IDE, SD card support and many other that are integrated into a single library.
As a result, IoD-09 is an ideal component for various data loggers, small process controllers, indicators and so on.
IoD-09 is available as:
IoD-09TH
? in THT version, available directly from our stock
IoD-09SM
? in SMT version (with plated-through holes intended to be soldered into a base-board), which will be available in the near future
If you are interested in any product of
4D Systems
, or you need more information, we will be pleased to help you at
sales@soselectronic.com
Advantages:
- intelligent TFT module based on the Espressif ESP8266 SoC chip
- built-in WiFi, including the ceramic antenna
- suitable for many IoT applications
- contains microSD card slot