Connect your sensor reliably
Using the single-ended overmolded Lumberg Automation cords for actuators and sensors will save half of your work.
The sensor connectors and cables from Lumberg Automation and Hirschmann feature the exceptional variety of available standard and special types. The portfolio provides a wide range of
M5, M8, M12, M23 and 7/8"
plug-in connectors for each application including single- and double-ended, male and female, straight or right angle versions and manifold cable options and lengths.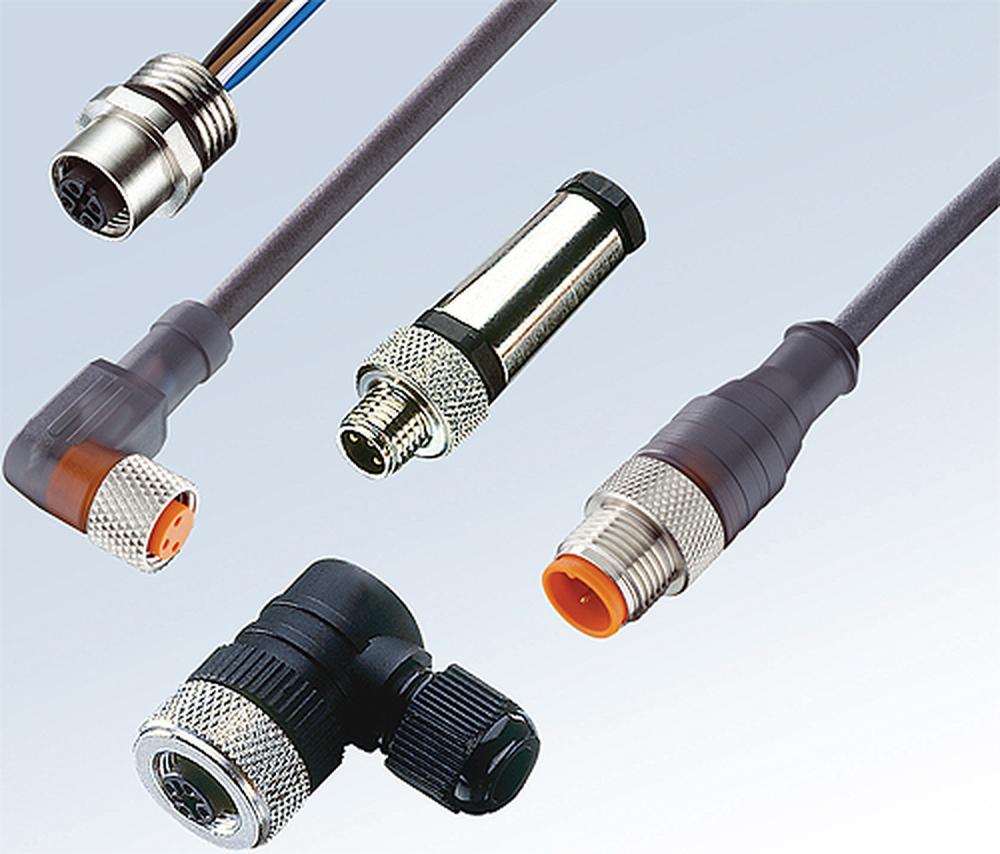 For EMC-sensitive applications, we recommend using shielded connectors and cables that effectively suppress both interference radiation from external sources and local emissions. Shielded connector assemblies and cables are especially necessary for high-speed data transmissions and sensitive signals.
All connectors rated
IP67
and higher offer particularly good protection against penetration by dirt or moisture. Continual testing of their compatibility with chemicals, coolants, lubricants and cleaning materials mean that these connector assemblies always comply with the latest standards.
Flexible Wiring with Cordsets for Actuators and Sensors
These actuator and sensor cordsets are preassembled and are traditionally single-ended cordset assemblies. One end has a connector (M5, M8, M12, M23 or 7/8") and the other end has open leads. These connector assemblies with permanently over-molded cables on one side are preferably used by
OEM customers
to connect to an end effector (sensor/actuator) to a distribution box. The open end of the connector cable facilitates flexible wiring to the end device directly or via a flexible field attachable connector or to the control cabinet.
The basic range of
4-poles M12 Cordsets
is available from our stock. The majority of them have the universal length of 5m and they are in PVC and PUR versions.
If you are interested in other
Lumberg Automation
and
Hirschmann
products, or you need more information, please do not hesitate to contact us at
sales@soselectronic.com
Features/Advantages:
- IP Rating: IP67
- Temperature Range: -40°C to +90°C (mind cable)
- Contact Resistance: less than 5mOhm
- Body Material: TPU
- Contact Material / Plating: CuSn / AuNi
- Maximum Current: 4A (for 3-5 pins)
- Maximum Voltage: 230VAC/DC (for 3-4 pins)