SanCloud - BeagleBone Enhanced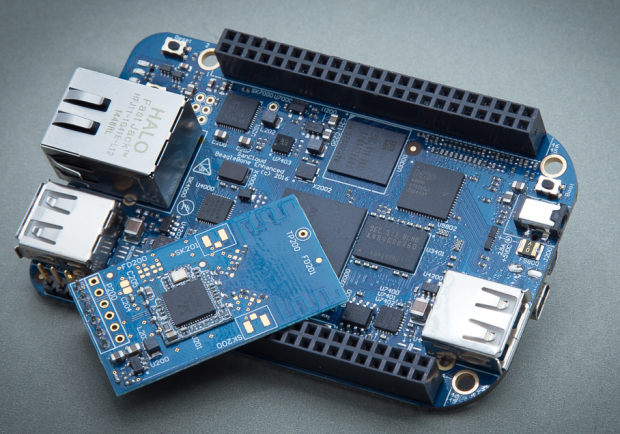 BeagleBone
is very popular
SBC
, but possibilities can be enhanced. Like in this project.
The processor of BeagleBone is
AM3358 1GHz
by Texas Instruments.
It contains two 46-pin expansion headers, micro HDMI,
4GByte eMMC flash
, micro SD storage card, USB host/device via mini-USB OTG socket like original BeagleBone.
This version contains
1GByte of DDR3 800 RAM
,
gigabit Ethernet
, two on-board USB2.0 type A ports and
two further ports via expansion header
.
Another features are 1MByte SPI NOR flash for protected, possibility is connecting sensors like LP331 260-1260mbar
Barometer pressure sensor
and InvenSense MPU-6050
Six-Axis (Gyro + Accelerometer)
and MPU-9250
Nine-Axis (Gyro + Accelerometer + Compass)
.
Better version of SanCloud is possibility connecting
802.11 b/g/n WiFi and Bluetooth 2.1/4.0 LE module
.
https://www.indiegogo.com/projects/sancloud-beaglebone-enhanced#/