Update: Banana Pi P2 Zero - H2+ processor, eMMC, 100mbps, POE, WiFi on stock for 16 USD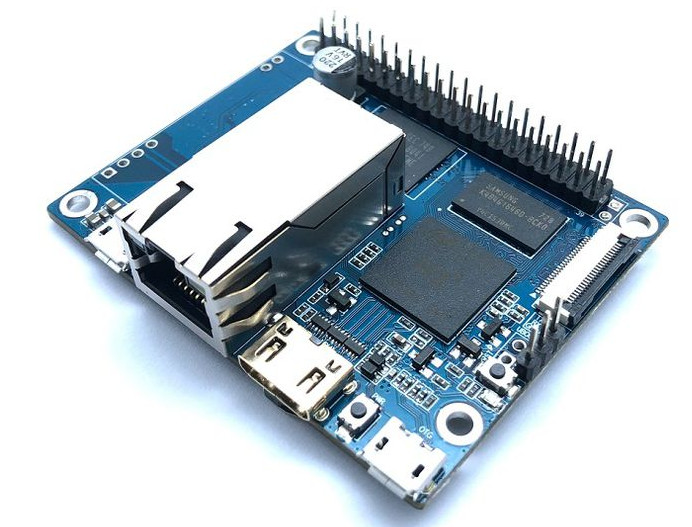 The SinoVoip company released a specification of prepared single-board computer called
Banana Pi P2 Zero
. It is other SBC with "Zero" name , the first was
BananaPi M2 Zero
.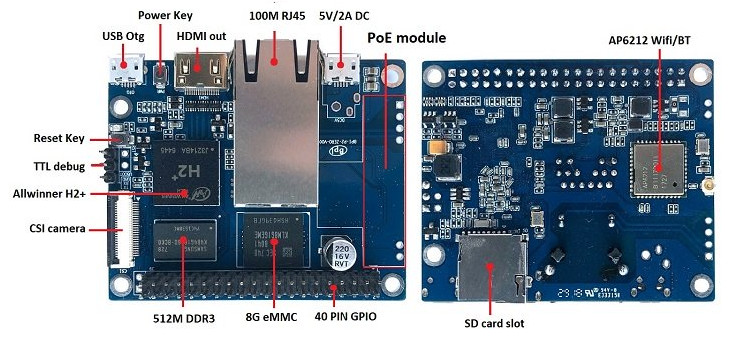 The specification sparked interest of makers because it combines ethernet connection, WiFi, eMMC memory. If your SBC is running from microSD card, it is very important to use really good microSD card or you can use eMMC memory, if the board includes that.
The versatility of this SBC is big. Except of eMMC and WiFi, the board also contains CSI interface for camera. You can use PoE for powering of board.
The processor of BPI-P2 is Allwinner H2+ with GPU Mali400MP2. The amount of RAM is 512 MB.
There is specification of BananaPi P2 Zero and there is also comparison with other SBC called Zero
Update: BananaPi P2 Zero without eMMC and WiFi, but with support of PoE. A new codename is BPI-P2 Maker.
The price is 16 USD + shipping (5.07 USD in my case)
https://www.aliexpress.com/item/BPI-P2-Maker-quad-core-single-board-computer-without-EMMC-and-WIFI/32953609399.html
Wiki of banana pi http://wiki.banana-pi.org/Banana_Pi_BPI-P2_Zero