Miniature, professional or with multimeter? Find the best one for you.
Flir is a brand of quality in the production and development of thermal cameras. See the list of the latest news in electronics? thermography.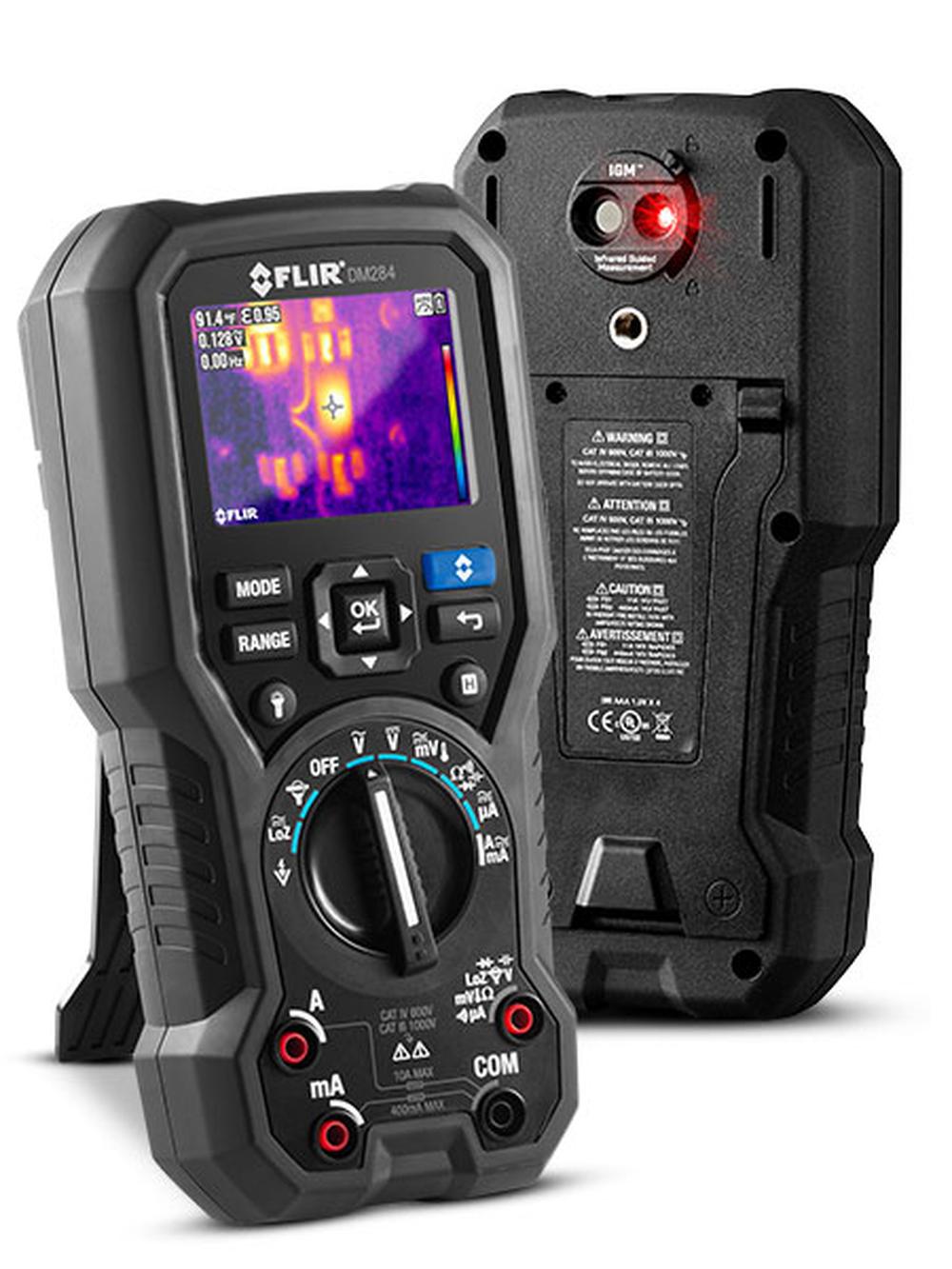 The products of this manufacturer can be seen on helicopters looking for people with poor visibility, police cars, boats, they are also used when hunting animals and they also have their place in electronics. Thermal cameras from middle to professional class but also a combination of them with measuring devices is represented here. This article mentions the latest devices from all these categories.
FlirOne Pro
- the next generation of miniature thermal cameras comes with parameters that fit into the medium thermal camera.
Resolution 160x120 pixels. at a focal length of 15 cm we can measure even more demanding applications. The temperature range of -20?C up to +400?C is also an interesting parameter that should not fall into oblivion. The miniature thermal camera has its own battery, so it cannot happen that the Flir One Pro will get the power from your smartphone and significantly reduce the battery capacity.
Flir One Pro can be purchased in iOS or Android (micro-USB, USB-C). For more information please read the
Flir One Pro
article.
FlirExx 2017
- is a professional range of thermal cameras that offers many options.
Measuring up to 1500? C with a resolution of 464x348 pixels. The whole Exx series has a standard pistol grip, as well as a 4 "touch screen with a viewing angle of 160?. Nowadays, the option to connect the thermal camera to a smart device via Wi-Fi is a must. These are E53, E75, E85, E95 types with a viewing angle of 14?, 24?, 42?.
Do you know what the angle of view is? Read the article on
how to choose your thermal camera
correctly and what to look for when choosing.
Flir DM284 / DM285
- a series of DM devices that connects the thermal camera and multimeter.
160x120pix. resolution of thermography, bluetooth, VAC and VDC up to 1000V, AAC and ADC up to 10A and many more. True RMS is a must. The robustness and ease of use of this device is suitable for all kinds of electronic field applications. Other devices from the series - DM 62, DM64, DM66, DM 186, DM90, DM91, DM284, DM285, DM92, DM93 and DM75.
If you are interested in any of
FLIR
products, or you need more information, we are ready to advise you at
sales@soselectronic.com