Get OMNI in Just 15 Minutes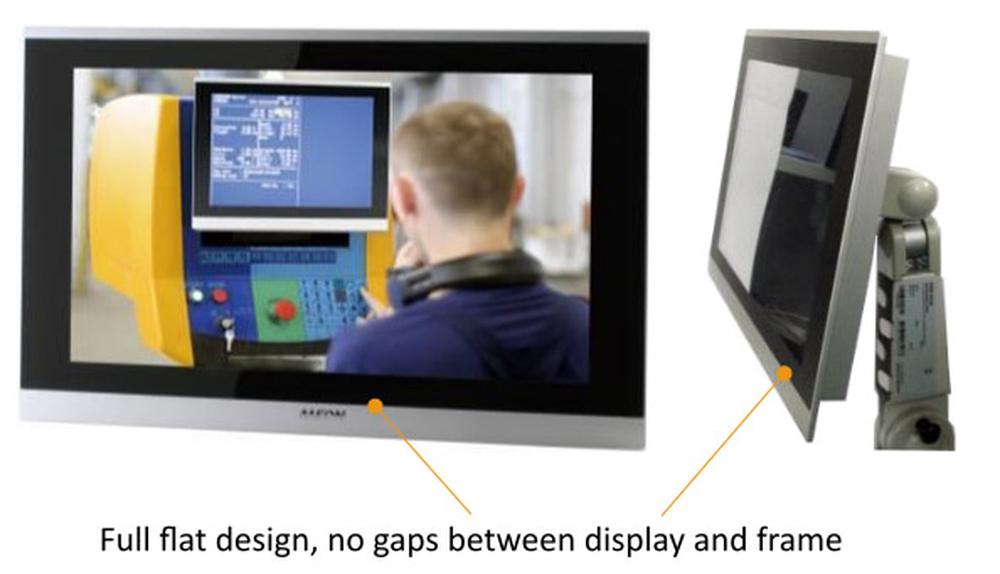 Insert SODIMM RAM module into socket, connect SSD and fasten it to CPU BOX kit. Connect 3 cables from the LCD kit to CPU BOX kit, click CPU BOX kit into LCD kit and fix 3 screws - done. You can build panel PC yourself or buy pre-assembled one.
OMNI 2000/3000 series provide 2 CPU BOX kits, 7 LCD panel sizes with resistive or multi-touch PCAP touch screen options and 11 I/O modules.
CPU box kit
CPU boxes are based on Intel processors from Celeron N2807 to Core i7-6600U. All kits feature fan-less design, wide power supply voltage 9 to 30V DC and ambient operating range from -10 up to +55?C. CPU boxes can be transformed into box PC by adding bottom cover. Kits are shipped without RAM and SSD. But don't worry, we have a solution - industrial Apacer RAM and SSD.
CPU box kits can run any Linux distribution with kernel 2.6 or newer or Windows 7, 8 or 10. In case of Windows OS, please consider using Win10 IoT Enterprise LTSB 2016, which is optimized for industrial applications.
Please, see
the CPU BOX kit overview
for more information.
LCD kit
- 7 LCD panel sizes - 10.4?, 12.1?, 15?, 17? and 19? with 4:3 aspect ratio and 15.6? and 21.5? with 16:9 aspect ratio
- Robust aluminium front frame
- Full-flat front frame design prevents accumulating of water and dust
- IP65 rated front panel - 5-wire resistive and multi-touch PCAP touch panel
Please, see
the LCD kit overview
for more information.
I/O Modules
Currently, AAEON offers 11 I/O modules. Installation is very simple. Remove the expansion connector cover on CPU BOX kit, plug module into it and fix it by 2 screws. All required drivers are available on AAEON web.
I/O modules are compatible with all CPU BOX kits but 15? or bigger LCD panel is required for its installation because it is impossible to fix them on smaller LCD kit.
Please, see
the I/O modules overview
for more information.
For further information about
AAEON
products, please do not hesitate to contact us at
aaeon@soselectronic.com
Features:
- CPU BOX kits, LCD Kits or assembled together
- Wide processor range, from Intel Celeron N2807 to Core i7-6600U
- Fan-less cooling
- Full-flat front frame design, which prevents accumulating of water and dust on the display