Classical Ring Tongue Terminals
SOS electronic brings you the selection of the most popular Ring Tongue Terminals from TE Connectivity with legendary logo: AMP.
This selection contains elements of three main families:
- PIDG (Pre- Insulated Diamond Grip)
- PLASTI-GRIP
- SOLISTRAND
TE Connectivity?s
PIDG
terminals are designed to have a high reliability even in the toughest conditions They consist of a tinplated copper or tinplated phosphor bronze body for spring spades, plus a copper and colored insulation sleeve fitted over a terminal barrel. Millions of AMP terminals & splices that are installed and connected for more than 20 years are the reward for rigorous testing in the research phase. PIDG can handle 300V.
Pre-insulated
PLASTI-GRIP
solderless terminals and splices are designed specifically to answer the need for inexpensive insulated electrical terminations. They can be used in almost every type of commercial applications. They have a good conductivity, high tensile strength and high resistance to corrosion. PLASTI-GRIP can handle 600V.
SOLISTRAND
terminals and splices are specially designed for terminate solid, stranded, irregularly shaped conductors and any combinations of these. SOLISTRAND terminals are corrosion- and, vibration resistant, resilience and tensile strength are the best on the market assuring customer?s success. Products can withstand 170?C maximum and therefore are suitable for all standard applications.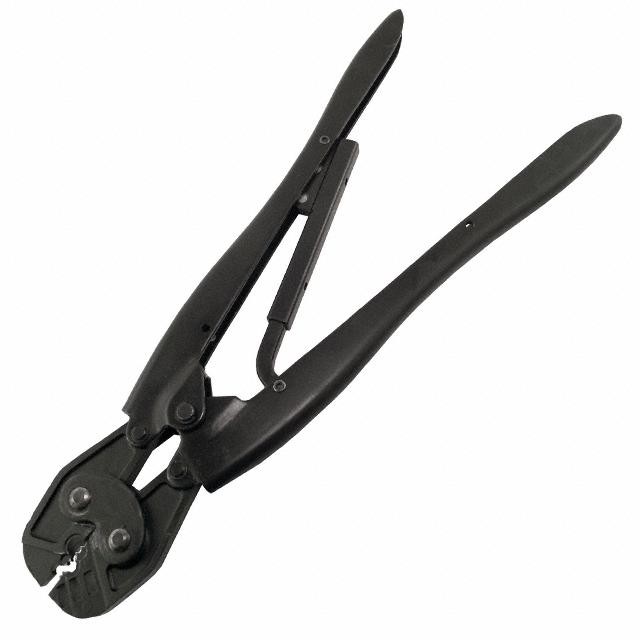 And for all the selected items, we offer the
original TE crimping tools
, which guarantee the perfect crimp on terminals.
In case of interest, please contact us at
sales@soselectronic.com
.