Small but Powerful Internal Antenna
Things are getting smaller (except for cars) and this is true also for antennas. 2JE18 is a small surface mounted antenna with dimensions of only 40x7x3mm. It is designed for a surface mounting directly on PCB- and thanks to its excellent parameters, it is intended to be used in IoT devices.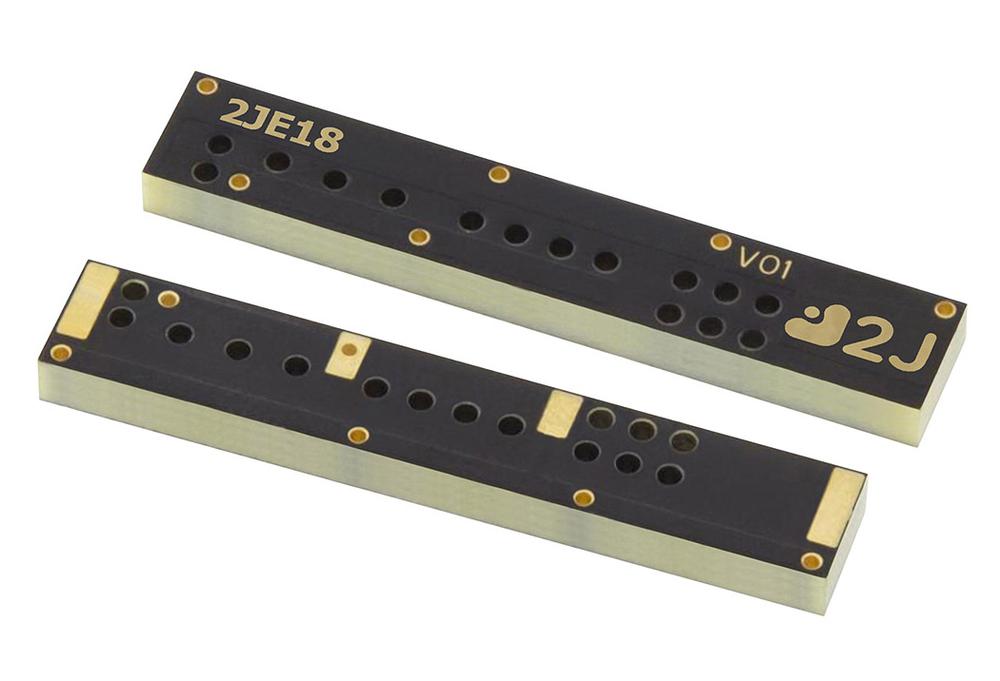 Designed to meet customersĺ requirements for connected wireless nodes,
2JE18
covers a wide range of frequencies in
698-960MHz, 1710-2170MHz and 2500-2700MHz
bands.
The B20 (800MHz) is widely used for the NB IoT networks in Europe.
Because of flexible design this antenna covers also frequency bands used for 2G and 3G networks, which makes it suitable also for äupgradesô in already running projects.
The radiation pattern is very smooth and consistent for all covered bands and VSWR is specified in the whole frequency spectrum. This parameter is often omitted by customers or only an average value is specified in the datasheet.
Main parameters:

If you are interested in other
2J
products, or you need more information, we are ready to help you at
sales@soselectronic.com
.