Update: RockPi 4 - powerful alternative to RaspberryPi with RK3399 CPU, WiFi 5, USB 3.0 and Gbps ethernet on the stock
ALLNET Co., Ltd released the specification and price of own single-board computer called
RockPi 4
in two versions.
The company cooperates with
Radxa
team founded by Tom Cubie who is known by development of
Cubieboard
single-board computers.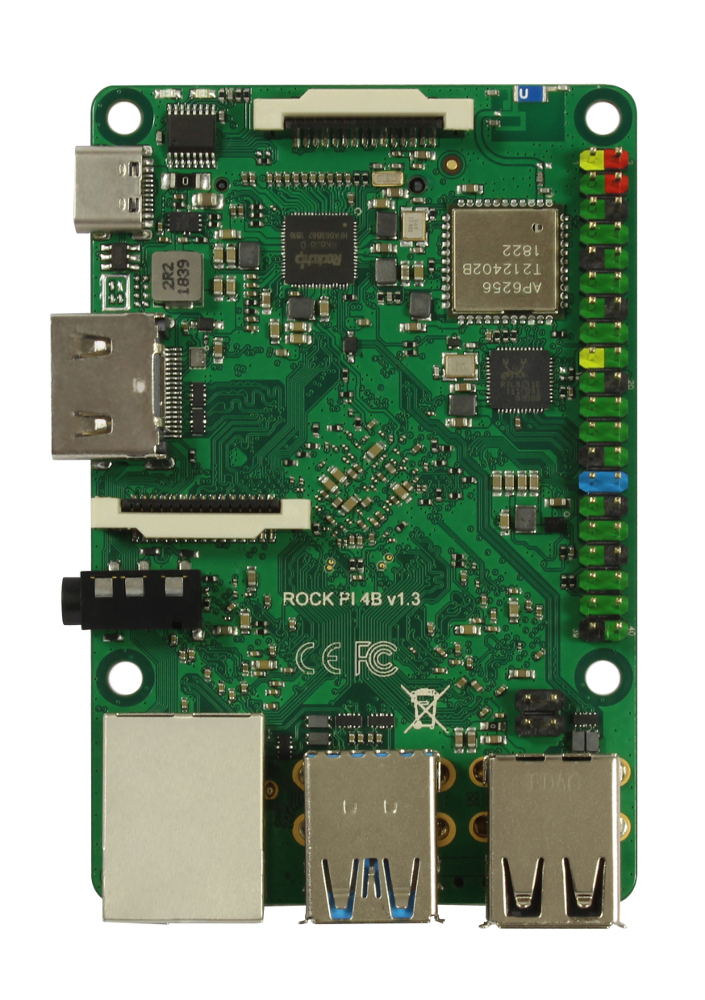 Specification
CPU:
RK3399 64bit hexa core processor Dual Cortex-A72, freqency 1.8Ghz with quad Cortex-A53, frequency 1.4Ghz
GPU:
Mali T860MP4 gpu, supports OpenGL ES 1.1 /2.0 /3.0 /3.1 /3.2, Vulkan 1.0, Open CL 1.1 1.2, DX11.
VPU:
4K VP9, ??Dual VOP
Memory:
LPDDR4 64bit dual channel LPDDR4@3200Mb/s, 1GB/2GB/4GB optional
Storage:
eMMC module Optional industrial compatible high performance eMMC module, 8G/16G/32G/64G/128G available uSD card uSD slot supports up to 128G uSD card M.2 SSD M.2 connector supports up to 2T M.2 NVME SSDeMMC socket up to 128GB
Display:
HDMI HDMI 2.0 up to 4k@60 MIPI DSI MIPI DSI 2 lanes via FPC connector HDMI and MIPI DSI can work at the same time, support mirror mode or extend mode. Compatible with official Raspberry Pi Display
Audio:
3.5mm dual channel headphone/HDMI/micro phone input HD codec that supports up to 24-bit/96kHz audio.
Camera:
MIPI CSI MIPI CSI 2 lanes via FPC connector, support up to 800MP camera Compatible with official Raspberry Pi Camera
Ethernet:
RockPi 4 A: LAN
RockPi 4 B: GbE LAN with PoE support additional HAT is required for powering from PoE
Wifi/BT:
RockPi 4 A: None
RockPi 4 B: 802.11 ac wifi Bluetooth 5.0 with on board antenna
USB:
USB 3.0 OTG x1 hardware switch for host/device switch, upper one USB 3.0 HOST x1 dedicated USB3.0 channel, lower one USB 2.0 HOST x2
Others:
RTC RTC battery connector for time backup(optional)
Power:
USB PD Support USB Type C PD 2.0, 9V/2A, 12V/2A, 15V/2A, 20V/2A Qualcomm« Quick ChargeTM Support QC3.0/2.0 adapter, 9V/2A, 12V/1.5A
THE:
Android, Debian, Ubuntu
Dimensions:
85mm x 54mm (8 layers board)
And what is the price?
RockPi 4 A
with
1GB RAM costs 39 USD
, 2GB is for 49 USD and the price for 4 GB RAM is 65 USD.
The start price for
RockPi 4 B version with 1GB RAM is 49 USD
, 2GB RAM for 59 USD and 4GB for 75 USD.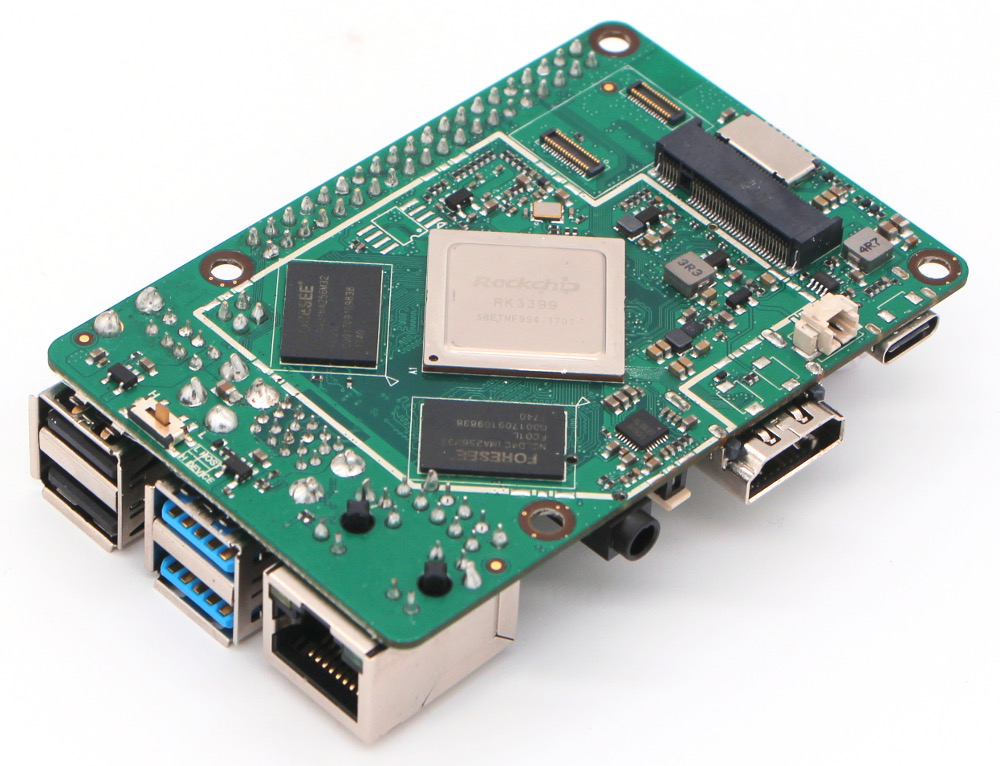 All
info you can find on manufacturer webiste
and also there is comparison with
Tinker board and NanoPi M4
.
Official RockPi website is
http://rockpi.org/
.
Update:
Rock Pi 4B is on stock on the https://shop.allnetchina.cn/ store for 75 USD + shipping or germany website of company (you have to be registered) https://shop.allnet.de
More info is
here
and
here
.