UPDATED: Libre Computer: La Frite from 5 USD (kickstarter)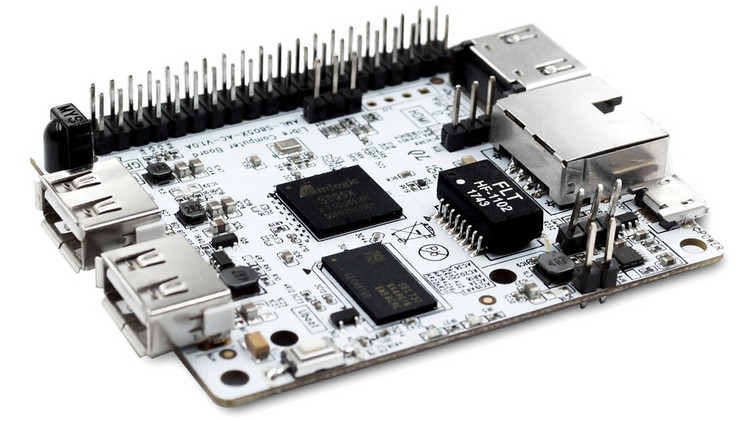 Single-board computer with price
from 5 USD
(start price on campaign) introduced
Libre Computer
with kickstarter campaign.
The name of this single-board computer is
La Frite
and the power of this board is really interesting for this price.
The pinout of header and dimension of board is the same like
RaspberryPi A+
.
The update is based on the comparison with RaspberryPi 3 (@1.4GHz) and showing of 1080p video. The update is on the end of this article.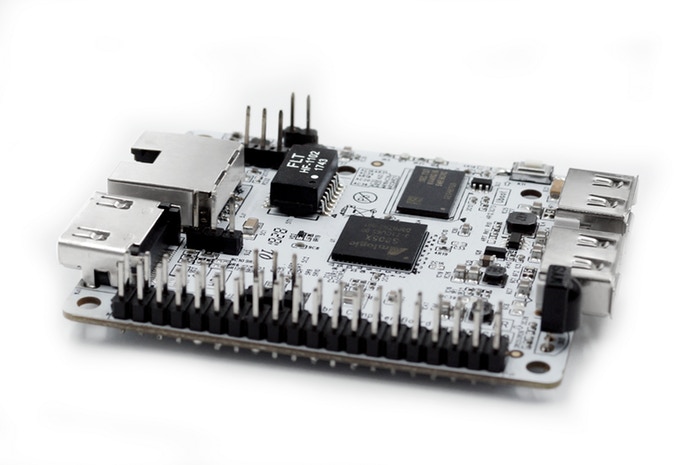 Specification:
- Quad 64-bit ARM Cortex-A53 CPU (
Amlogic S805X
) Cores at 1.2GHz
- 2 Geometry + 3 Pixel ARM Mali-450 GPU Cores
-
512MB or 1GB DDR4 @ 2400MHz
- eMMC connector,
128Mb SPI NOR
-
HDMI 1.4 with 1080P Output
-
100Mb Fast Ethernet
- USB 2.0 Host
- USB 2.0 OTG
- IR Sensor
Maybe you saw in the specification, that there isn't slot for microSD card. That's right, but there is
SPI NOR
memory, so you can set the booting from external USB flash disc or HDD.
Or, you can buy more expensive variant of board, from 30 USD and you get 512 RAM DDR4 and eMMC 8GB memory for eMMC connector which is available on La Frite single-board computer, HDMI cable and power supply.
The shipping is 9 USD (in my case, Czech Republic).
Link to kickstarter campaign https://www.kickstarter.com/projects/librecomputer/la-frite-open-source-fries#
UPDATE:
Test of video interface with 1080p video. https://www.youtube.com/watch?v=l6iEOGNreqc

The comparison test with RaspberryPi 3 with Geekbench 4.x.0 benchmark.
The test is described with RaspberryPi 3 and processor BCM2835 @ 1.40 GHz, but RaspberryPi 3B(+) uses BCM2837B0. BCM2835 is used in A, B, B+ and Zero https://browser.geekbench.com/v4/cpu/compare/10193045?baseline=10460507