Update: EduBoard - education board with support in Arduino IDE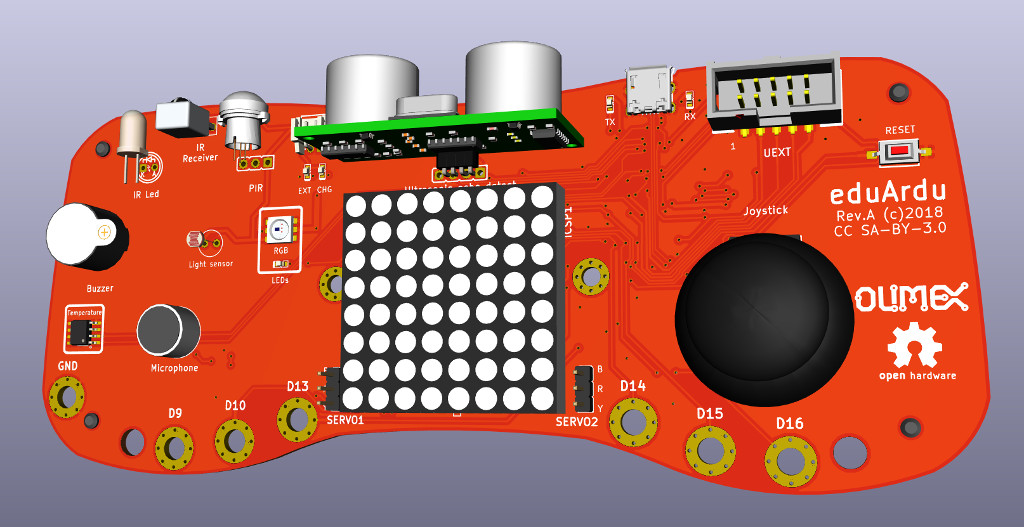 If you are looking for useful education board for learing of programming and electronics, maybe this news about project called
EduBoard by Olimex
could be helpful for your decision.
The education board contains a lot of peripheral and the price is really interesting - only 15 USD.
EduBoard
is like prototype now, so the final specification can be a little bit different.
The microcontroller which is used in EduBoard is
ATmega32U4
which is supported in
Arduino IDE.
The micro USB connector is used for programming of microcontroller and also for powering of board.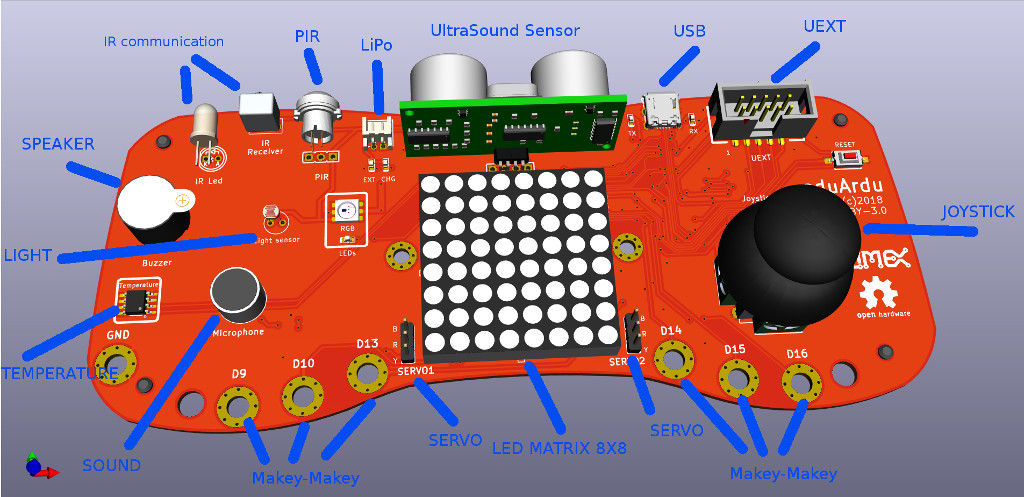 The board contains
LED matrix 8x8
,
X-Y joystick
, microphone, speaker,
light sensor
,
temperature sensor
, RGB LED,
IR receiver
,
PIR sensor
,
ultrasound sensor
, two connector for servo motors, charger IC for LiPo and
UEXT connector
for additional modules.
You can connect more modules through this UEXT connector like
IR transmitter
,
RS485 interface
,
BME280 (sensor of temperature/presure/humidity)
,
RFID reader
and also
2.8" colored LCD
.
You can buy this board from 15 EUR on https://www.olimex.com/Products/Duino/AVR/eduArdu/open-source-hardware
Original info: https://olimex.wordpress.com/2018/10/01/eduardu-is-new-open-source-hardware-educational-board-targeting-kids-digital-education/