Meteostation board with ESP8266 - a new firmware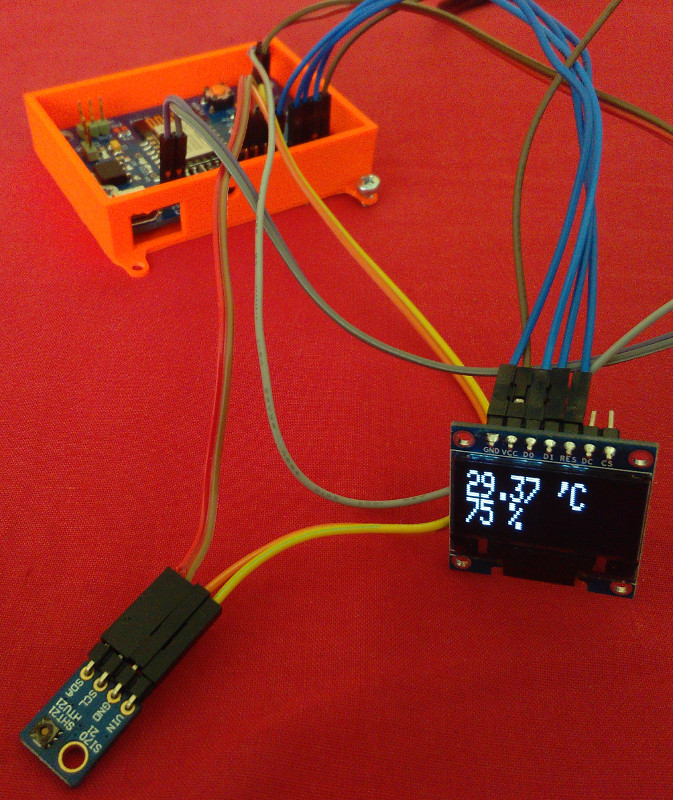 A new example code for meteostation board. The first example code: ESP12E reads values (temperature/humidity) from Si7021 sensor and then the data is sent to tmep.cz website. This website shows values like chart.
The new example code: ESP12E also reads values from Si7021 and the values are showed on OLED display - 128x64px.
Whole article and project is available on https://time4ee.com/articles.php?article_id=48