Raspberry Pi Zero W - with WiFi and BT (BLE)
Raspberry Pi Zero W
- Raspberry Pi Zero with 2.4GHz 802.11n wireless LAN and Bluetooth Classic 4.1 and Bluetooth LE.
Another components are the same like previous version.
Dimensions: 65mm ? 30mm ? 5mm
SoC: Broadcom BCM2835
CPU: ARM11 running at 1GHz
RAM: 512MB
Wireless: 2.4GHz 802.11n wireless LAN
Bluetooth: Bluetooth Classic 4.1 and Bluetooth LE
Power: 5V, supplied via micro USB connector
Video & Audio: 1080P HD video & stereo audio via mini-HDMI connector
Storage: MicroSD card
Output: Micro USB
GPIO: 40-pin GPIO, unpopulated
Pins: Run mode, unpopulated; RCA composite, unpopulated
Camera Serial Interface (CSI)
The price starts from
?9.60 for only Raspberry Pi Zero W
.
Shared from https://www.raspberrypi.org/magpi/pi-zero-w/
We spoke to Roger Thornton, principal hardware engineer, about the new antenna:

?The Raspberry Pi 3 antenna is a surface-mount component,? explains Roger, ?whereas the Zero W antenna is a resonant cavity which is formed by etching away copper on each layer of the PCB structure.?

The technology is licensed from a Swedish company called Proant (you can see the credit on the reverse of the Zero W board).

?They?re very clever boffins,? says Roger. ?It?s a really neat design.?

The triangle recession in the board is known as the ground plane. This free space is used to interact with the radio waves. They resonate in this cavity at just the right frequency. The two components at the small side, right up by the board, are a couple of capacitors which capture the radio signal.
Here?s a sweet, sweet diff image of the new Zero W and the previous Zero version.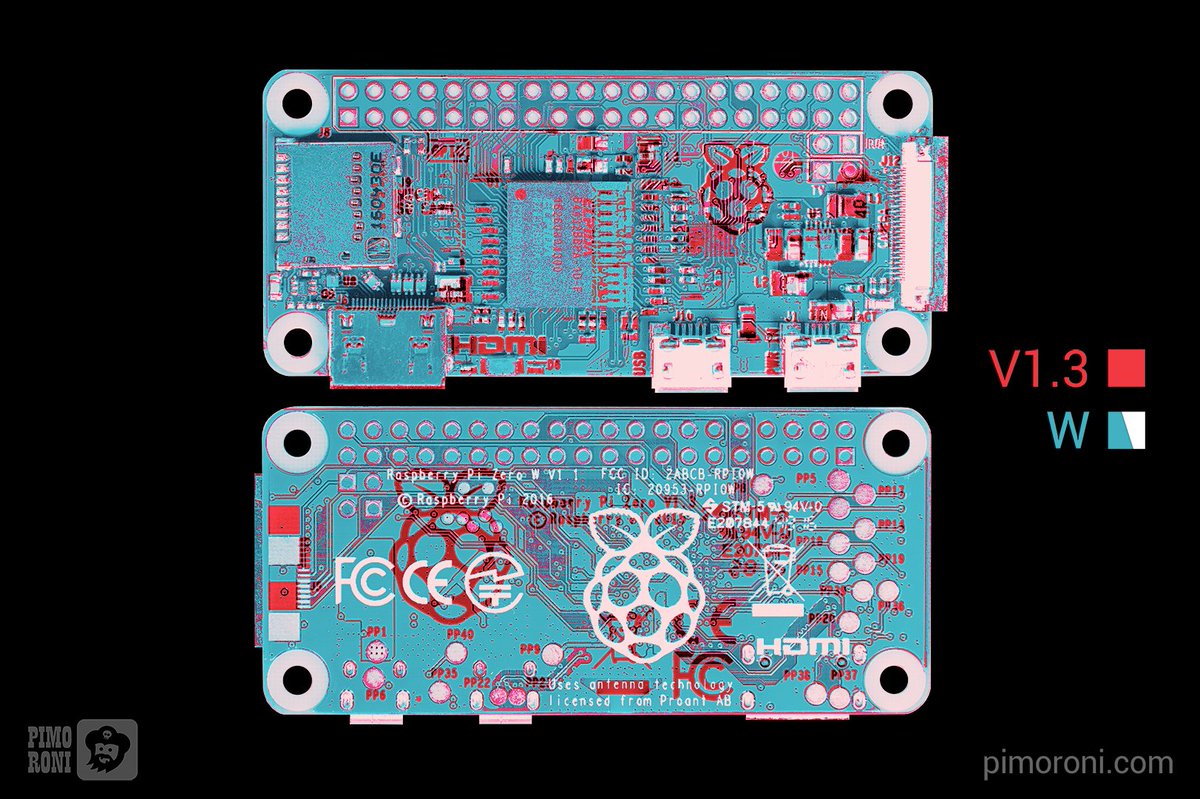 https://twitter.com/pimoroni/status/836510914094510080/photo/1
Development of Raspberry Pi Zero
http://raspi.tv/2017/pi-zero-w-wifi-on-the-zero-for-10-and-a-gorgeous-new-case
Case for Raspberry Pi Zero W is available
and for camera
Video: